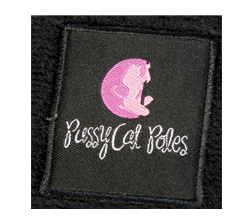 Product Description
Reduces the risk of friction burns/blisters on the wrist from repetitive spinning and helps to support your wrist whilst performing your pole tricks! Available in black with the Pussycat Poles logo in the centre.
Standard size sweat band, fits most wrist sizes.
Please note the shipping fee is included in the item price.